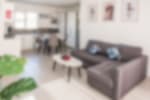 If you clicked on this page why not take a minute to learn a little bit more about Lotus Stay?
A window box full of herbs… a hammock on a sunlit balcony… a stylish espresso machine… a fully stocked bookshelf… when did you last find these in your hotel room?
On Lotus Stay, you can rent someone else's apartment, room or house (or even a bar) and enjoy feeling more at home while you travel. Or you can earn money renting out your spare space. Our aim is to make travel more rewarding, comfortable and affordable, and to give homeowners an easy way of boosting their income. A nice side-effect is that the world can make smarter use of existing resources.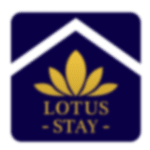 Lotus Stay was launched in 2019 when founder Scott Ha realized that the vacation rental industry was missing what most travelers' value: the beautiful experience of reliable customer service, cleanliness, and quality in what was otherwise a unique and exciting way to travel.
As veterans in the hospitality and travel industry, we knew with the aid of technology and hands-on staff, we could automate many of the tasks required to ensure a great guest experience each and every time — tasks that we also saw caused homeowners a lot of stress. Things like secure entry for each new guest, scheduling cleaning and repairs, making sure housekeeping was done well each time, monitoring noise levels… could all be handled via existing technology that was already improving lives in other industries. What's more, we proved that with efficient, modern hospitality service, we could give homeowners excellent service with the assurance of a team on the ground in each market for a fraction of the industry standard commissions.
- 3 Years working experience
- Over 20 well-managed properties
- Long term accommodations
- Availability of restaurant and bar
- Help Airbnb suppliers maximize their gains via functional marketing plans.
- Knowledgeable property management team to help you make the most of your space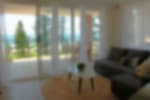 Help manage property owners make the most out of their properties, and help other AirBnb specialists optimize their profits through strategic plans and functional marketing techniques.
Not forgetting the needs of travelers but rather connecting travelers to the people and places they love, giving them the space they need to drop the distractions of everyday life and simply be together.
Three years ago, Lotus Stay introduced a new way for people to travel together, pairing homeowners with families and friends looking for places to stay. We were grounded in one purpose: To give people the space they need to drop the distractions of everyday life and simply be together. Since then, we've grown into a lovely community of homeowners and travelers, with unique properties around town.
Lotus Stay makes it easy and fun to book cabins, condos, beach houses and every kind of space in between. Lotus Stay offers homeowners and property managers' exposure to prospective clients and goes as far helping them manage their properties, maximize profits for them and leave a smile on their faces.
With us, you get to enjoy:
More value for money
You rent from a person rather than a hotel with big overheads, so you can find amazing offers, in usually unattainable locations. And, of course, you can eat cheap, delicious local food in your own kitchen, instead of eating out. Save even more by renting a private room, rather than a whole apartment.
More privacy and home comforts
There's nothing like coming home to a comfy apartment or house at the end of a busy day's sightseeing. As a group or family, you'll love having a living room to hang out in and a kitchen to cook together. Lotus Stay is also perfect for couples who want their own space, and even business people who want to put some personality into their work trips.
Receipt for your stay
On Lotus Stay after every booking, you can receive a receipt for your stay. It is a perfect way to feel like home even on business trip!
More local tips
No one knows his or her city like a local. You'll be renting from a host who knows the best bars, cafes and shops in the neighborhood precious knowledge that could take years to discover on your own. If you're lucky, they might even show you around the area themselves.
What we believe
Only in a vacation home can you have those private dinner conversations with loved ones that go long into the night, or more space for those fun, silly moments that bring you closer together.
People are increasingly forced to choose work over life — screen time over family time. We could all use more connection with the people we love.
But too often, it doesn't happen. Planning a trip with family and friends is too stressful. Time consuming and seems impossible to accomplish. There's always an excuse not to go. Planning a trip should feel as effortless and enjoyable as being on one.
For Booking & Information: